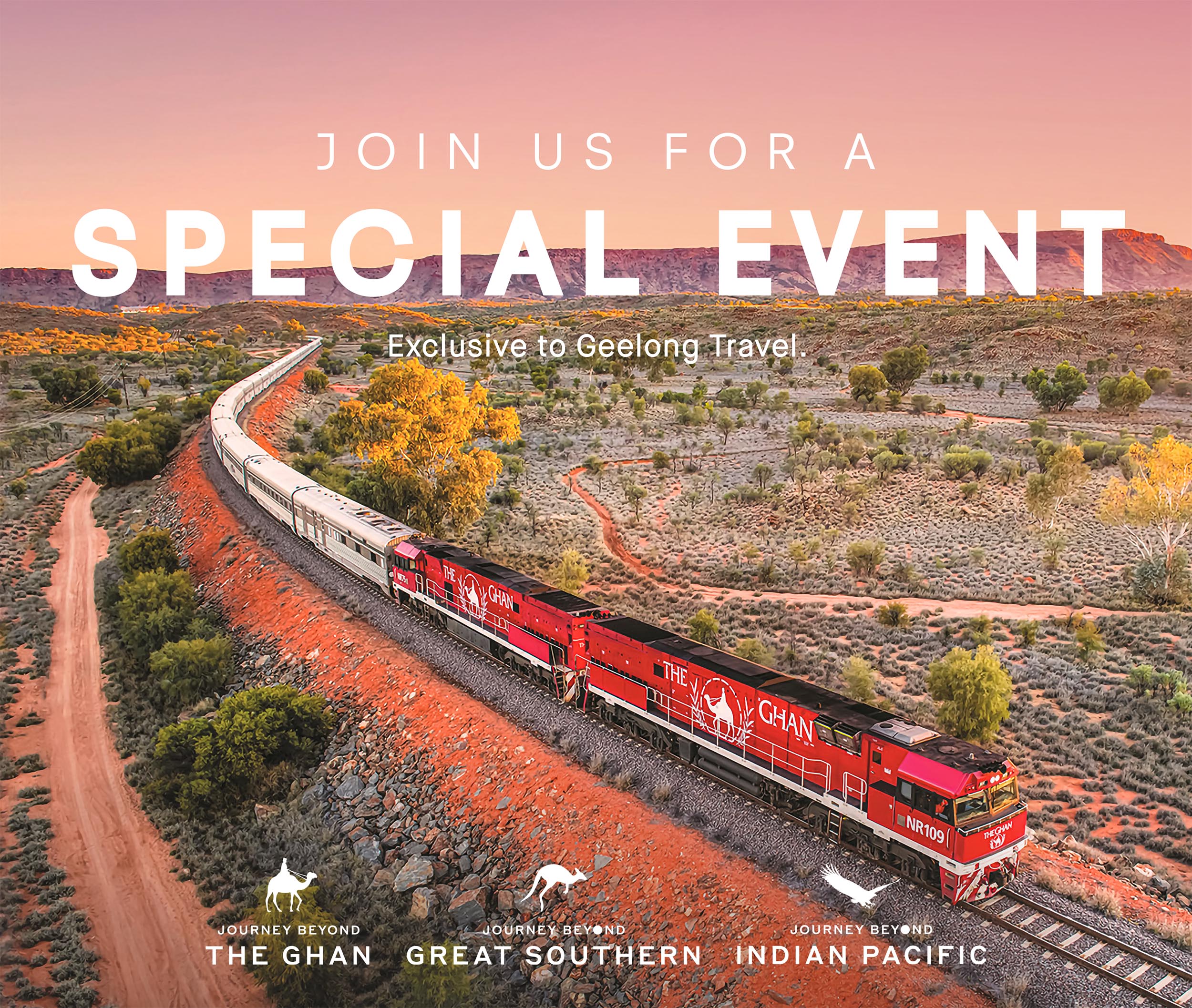 Join us at GMHBA stadium at 10am Friday, 30 April for our exclusive film and information day to learn more about the new exclusive holidays on offer from The Ghan, Great Southern & Indian Pacific 2022 Season Launch. Located through the Charles & Co Cafe entrance, Kardina Park. Free information sessions throughout the day are free, but bookings are essential.
To RSVP, contact Geelong Travel on 03 5244 3666 or email stuart@geelongtravel.com.au. Be quick – places are strictly limited. Free parking is available on-site.
REGISTER YOUR INTEREST
The Ghan will be in Victoria for the first time in Australian History and we are offering an exclusive charter to celebrate. Register your Interest for The Ghan, departuring on Tuesday, 5th April 2022. From Inverleigh to Darwin. Ray Martin will be your host on this exclusive departure.