Holidays to China conjure up images of terracotta soldiers, the Summer Palace, tranquil gardens and images of Mao but you'll miss out on so much if you limit yourself to historic sites only.  China is fast becoming a vibrant, modern country that is striving to catch up with and in some instances, even surpassing its western counterparts. The 2008 Summer Olympics held in Beijing showcased the brilliance of the young breed of architects China is producing as are some of these places you don't want to miss when visiting modern China.
Shimao Quarry Hotel
Nicknamed the 'earthscraper' instead of a traditional skyscraper, the Shimao Quarry Hotel has been built into the side of a disused quarry southwest of Shanghai.  The hotel has 18 floors and was designed to reduce its impact on the environment, both during and after construction. It has a 33 foot deep aquarium that visitors staying on the bottom 2 floors can view from their room windows, visitors on other floors can utilise a glass bottomed walkway to see the aquarium.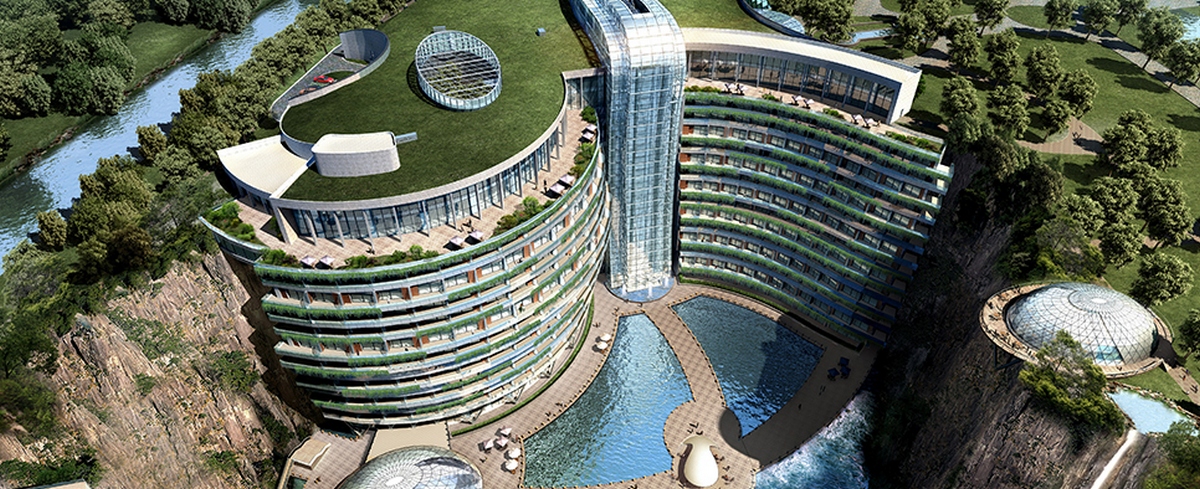 3 Gorges Dam
The 3 Gorges Dam spans the Yangtze River and is the largest hydroelectric dam in the world.  It has a catchment area of 1,000,000m2 km and cost a staggering $37b to build. The hydroelectric power plant is capable of generating 11 times as much power as the Hoover Dam in America, which greatly reduces the amount of fossil fuels used in other power plants across the country. China regards its construction a success and it really needs to be seen to be believed.


Shenzhen
Formerly a border town of 300,000 inhabitants, a special economic zone declaration in 1979 from the government saw Shenzhen become a centre for foreign owned and joint venture enterprises.  The population has exploded to around 11 million people and the city has been dubbed the Silicon Valley of tech hardware. Shopping, theme parks, even a trip to the beach should be high on your list when visiting the city, as well as the world renowned arts and culture district.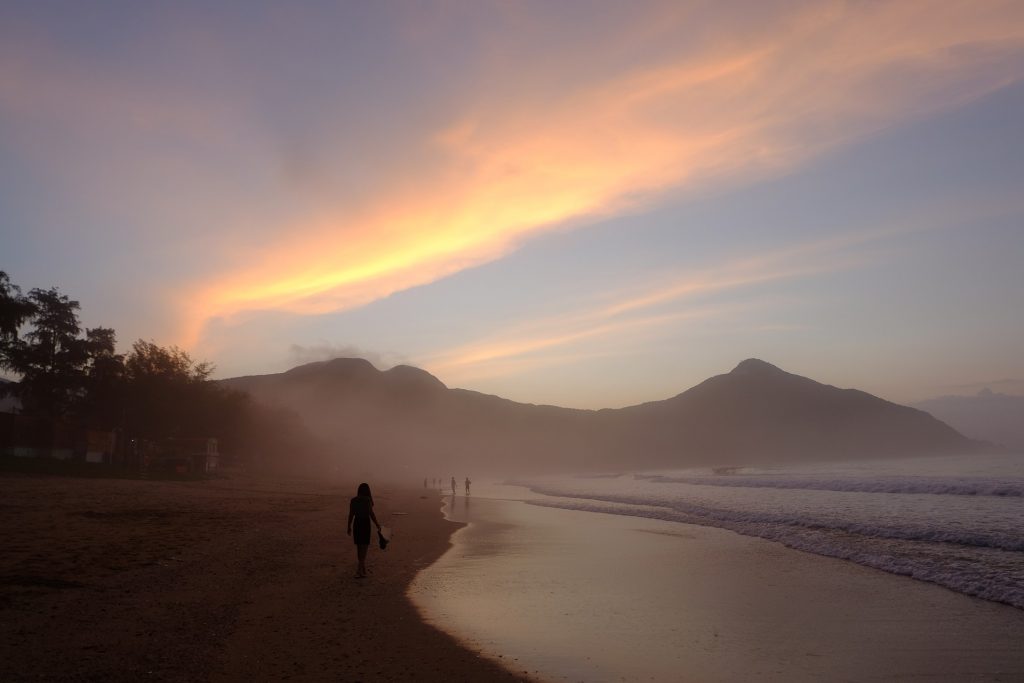 Hong Kong-Zhuhai-Macao Bridge
Yet another marvel of engineering, the Hong Kong-Zhuhai-Macao Bridge (HZMB) is the world's longest sea bridge and at 55km in length, the bridge and tunnel system connects Hong Kong to Zhuhai and Macao.  It has reduced the travel time from Zhuhai to Hong Kong from 4 hours to 30 minutes. Travelling across the bridge can be done in a private shuttle or in a private vehicle.

Zhangjiajie Glass Bridge
Another world leading bridge is the Zhangjiajie Glass Bridge, the world's longest and highest glass bottomed bridge and it is definitely not for the faint hearted.  Located 300m above the Zhangjiajie Grand Canyon, it offers spectacular views of the surrounding national park and thrill seekers can even zip line or bungee jump if they wish.  


Need more travel tips or planning to travel soon?
Geelong Travel is an award-winning travel agent with access to the hottest packages and best locations.
We're happy to give you travel advice and help plan your next adventure – big or small! 
Make sure to check out our Advertised Deals page for the latest promotions or drop in and see us at Geelong Travel, Cnr High and Regency St, Belmont, VIC 3216, or call 03 5244 3666