Overseas holidays are an adventure for the entire family and will make wonderful memories for your children as well as helping them grow and find themselves as individuals.  Unfortunately not everyone can afford to do it as often as they would like and as your children get older it can be just as expensive as it is for an adult, that's why all-inclusive family holidays are a great idea.  It makes it easier to stick to a budget if you don't have to worry about the price of meals, activities and other incidentals. If you keep your eye out you can even find holidays that will include reduced price or 2-for-1 airfare deals.  In saying that, we have put together a list of wonderful resorts in different countries that offer amazing all-inclusive family holidays that will have your kids raving for months.
Jean-Michel Cousteau Resort, Fiji
Located in Savusavu Bay, this 5 star eco-resort has been voted the Best Overseas Family Resort by Luxury Travel Magazine in 2018.  One of the biggest draw-cards for Jean-Michel Cousteau Resort is their Bula Club for Kids, which is complimentary for all children staying at the resort.  The Bula Club has a fantastic range of educational activities and facilities including a waterslide, jungle gym, sandbox, zipline and arts/crafts centre. Children aged 5 and under are assigned a personal nanny while children aged between 6 and 12 are led in groups of 5 by a buddy.  Parents can take advantage of the personal nanny and enjoy some holiday time to themselves or get involved in any one of the myriad of family activities the resort has to offer.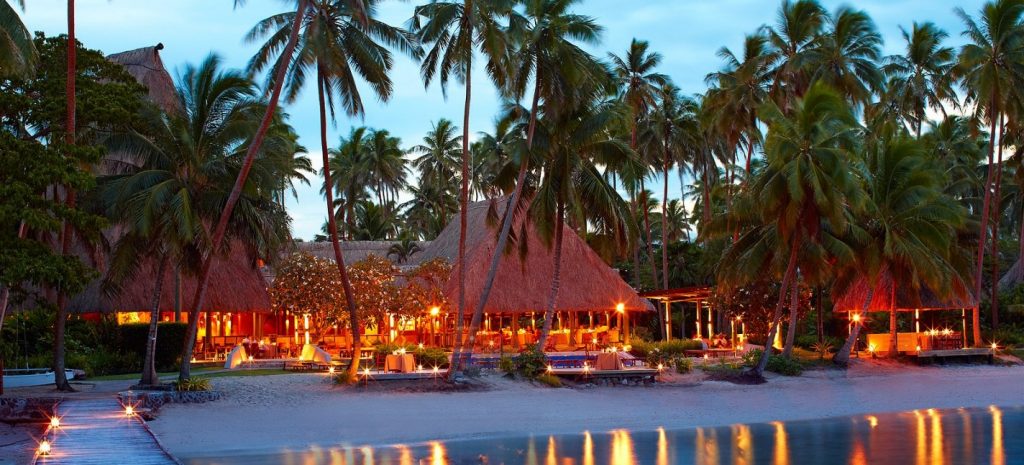 Aulani Resort, Hawaii
Just outside Honolulu is Aulani Resort, a Disney resort that incorporates touches of Disney with a fabulous tropical getaway.  Aunty's Beach House has a huge variety of activities for children aged between 3 and 12 that give them an insight into Hawaiian culture as well as providing them with lots of stories and keepsakes to bring home with them.  There are also a big range of activities for older children aged between 10 and 17 so everyone is catered for. Disney character experiences abound for the whole family whether it is an occasional photo opportunity or pool parties with Chip n Dale or learning Motunui games with Moana.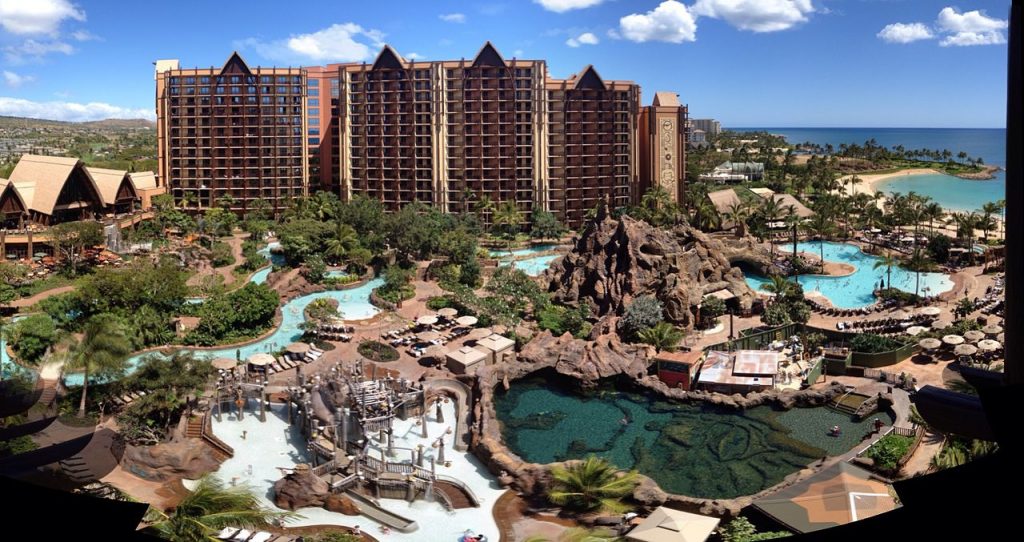 Cavallino Bianco Family Spa, Italy
Nestled amongst the Dolomite mountain range in Italy, the Cavallino Bianco Family Spa is one of Europe's most award winning family oriented hotels.  A huge range of activities are available for children of all ages including a mini sports arena, Lego building site and giant dolls house, with qualified child care on hand at all times.  Activities for the entire family include high ropes, mountain biking, skiing and hiking as well as more relaxing pastimes such as lounging by one of the many pools or age-appropriate spa treatments for everyone.


The Grand at Moon Palace, Mexico
Located on the white sandy beaches of Cancun, the Grand at Moon Palace is a five-star, all inclusive resort that caters for every members of the family.  An immense water park is the biggest draw-card for kids, and it includes a wave pool, lots of water slides and a lazy river. The Playroom is a two level kids club of fun that includes an obstacle course, air hockey, mini golf and mirror maze just to name a few of the many activities.  There is also a Wired Teen Lounge for older kids aged between 13 and 17 however younger children can go in with a parent, which includes arcade games, air hockey and lots of snacks. Pools are dotted around the entire resort which are either family friendly or adults only for everyone wanting to enjoy the sun.  

Need more travel tips or planning to travel soon?
Geelong Travel is an award-winning travel agent with access to the hottest packages and best locations.
We're happy to give you travel advice and help plan your next adventure – big or small! 
Make sure to check out our Advertised Deals page for the latest promotions or drop in and see us at Geelong Travel, Cnr High and Regency St, Belmont, VIC 3216, or call 03 5244 3666