What is Oktoberfest?
Held annually in Munich, Germany, during the 16 to 18 days prior to the first Sunday in October, Oktoberfest is the world's largest beer festival and travelling funfair. More than 6 million visitors attend Oktoberfest in Munich and similar Oktoberfest celebrations are held all over the world including Canberra, Blumenau Brazil, Cincinnati USA, Okinawa Japan and Kitchener-Waterloo Canada.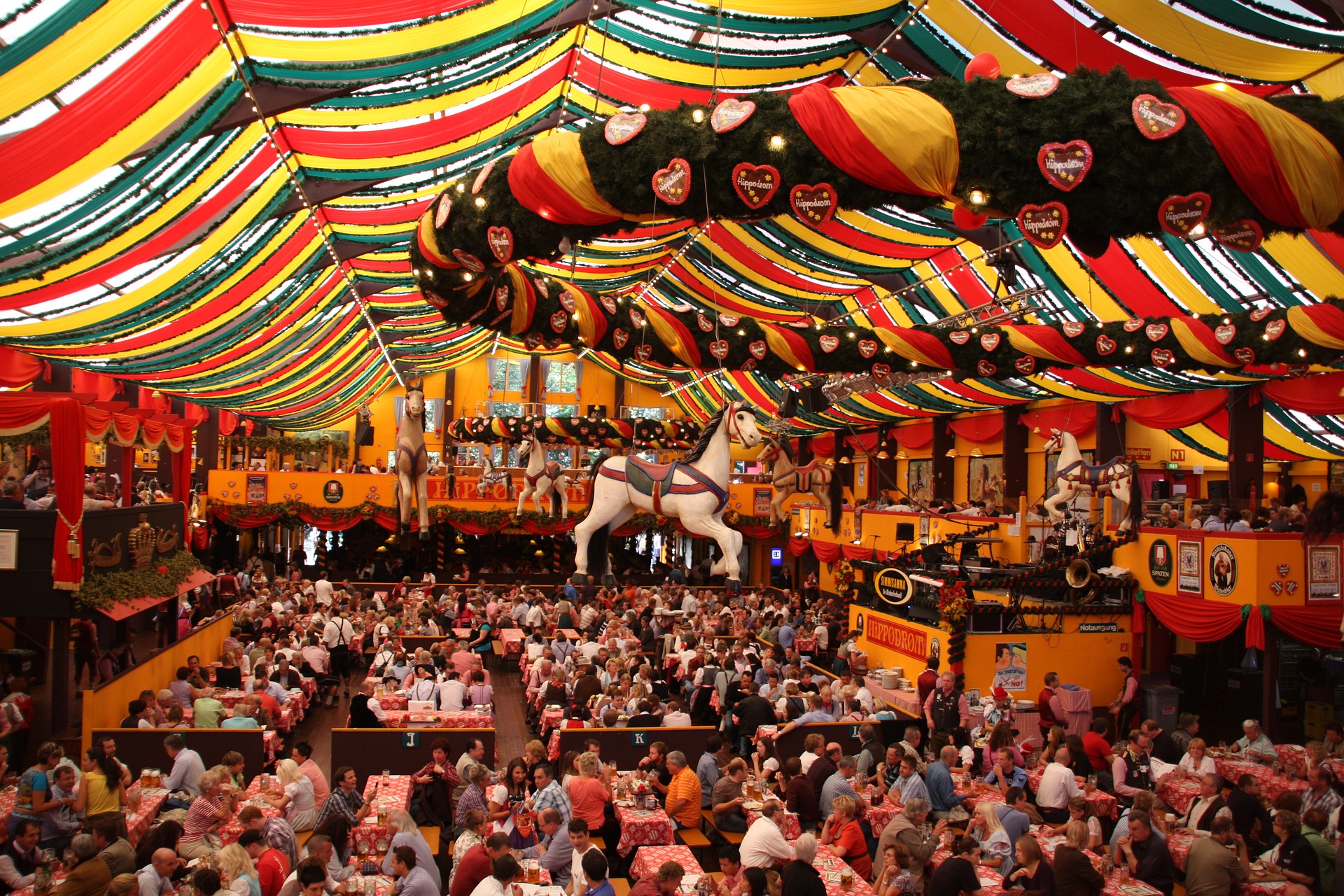 Oktoberfest is a huge spectacle of Bavarian food, beverages, dancing, entertainment and amusement rides for the whole family. There are currently 34 tents of varying sizes set up in a meadow called Theresienwiese, offering traditional food like whole roasted oxen, pork sausages with sauerkraut, dumplings, a massive variety of local beer and wine as well as entertainment, such as different styles of music and dancing.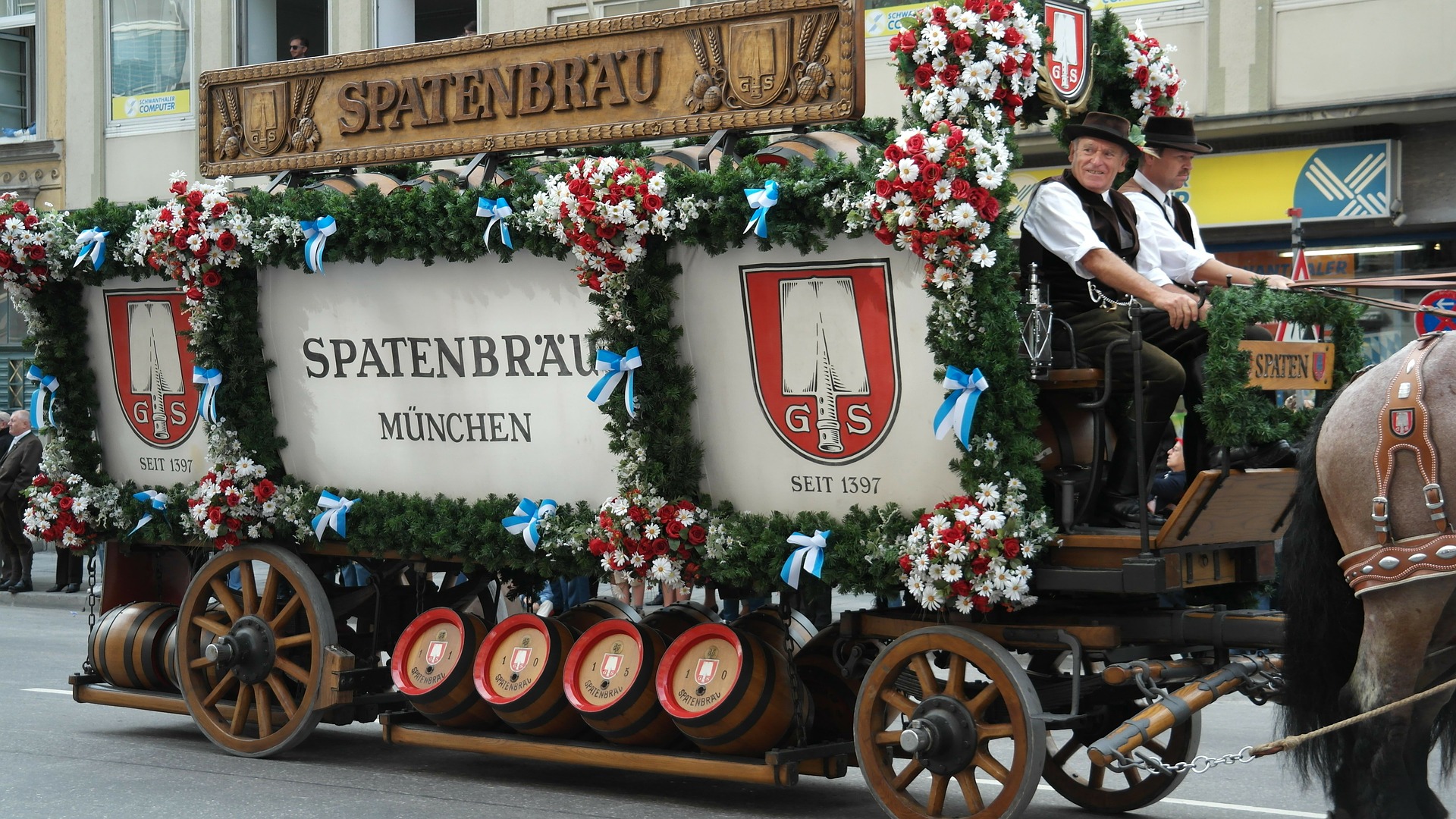 Each tent has something different on offer, from the Hofbrau-Festzelt (tent) which is one of the largest with 10,000 seats, to Schottenhamel, the oldest tent and where the mayor taps the first keg, and all the way to the newer family friendly tent Marstall. Make sure to do your research on the official Oktoberfest website to find out about what every tent has on offer.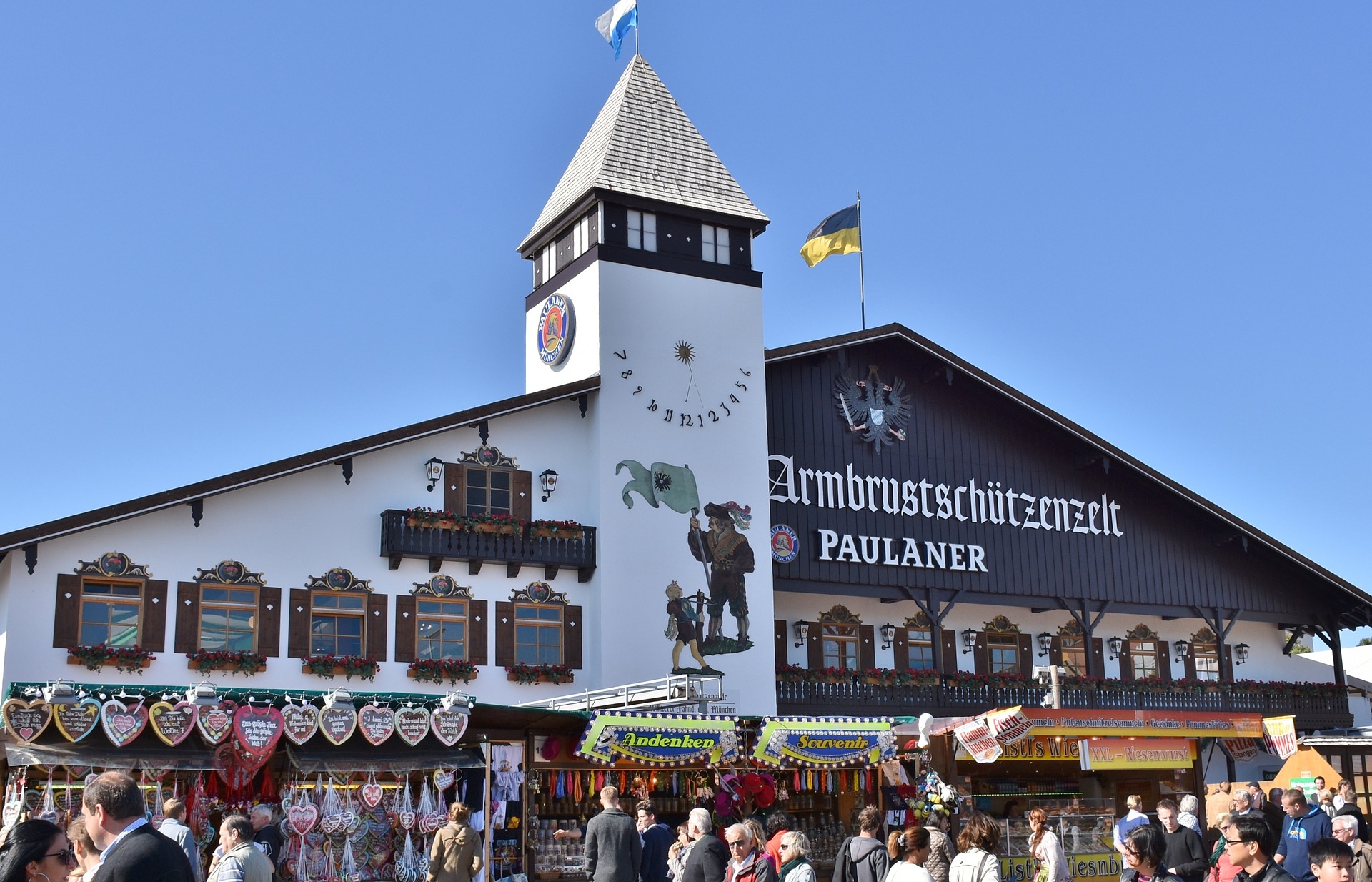 History of Oktoberfest
In 1810, Crown Prince Ludwig married Princess Therese of Saxony-Hildburghausen and the citizens of Munich were invited to celebrate the joyous occasion with festivities held in the meadow at the city gates. The fields were named Theresienweise, or Theresa's fields to honor the Crown Princess, however that has been shortened to Wies'n over the years.
From that first Oktoberfest, the festival has expanded and changed to become the huge celebration of food, beer and Bavarian tradition that it is today.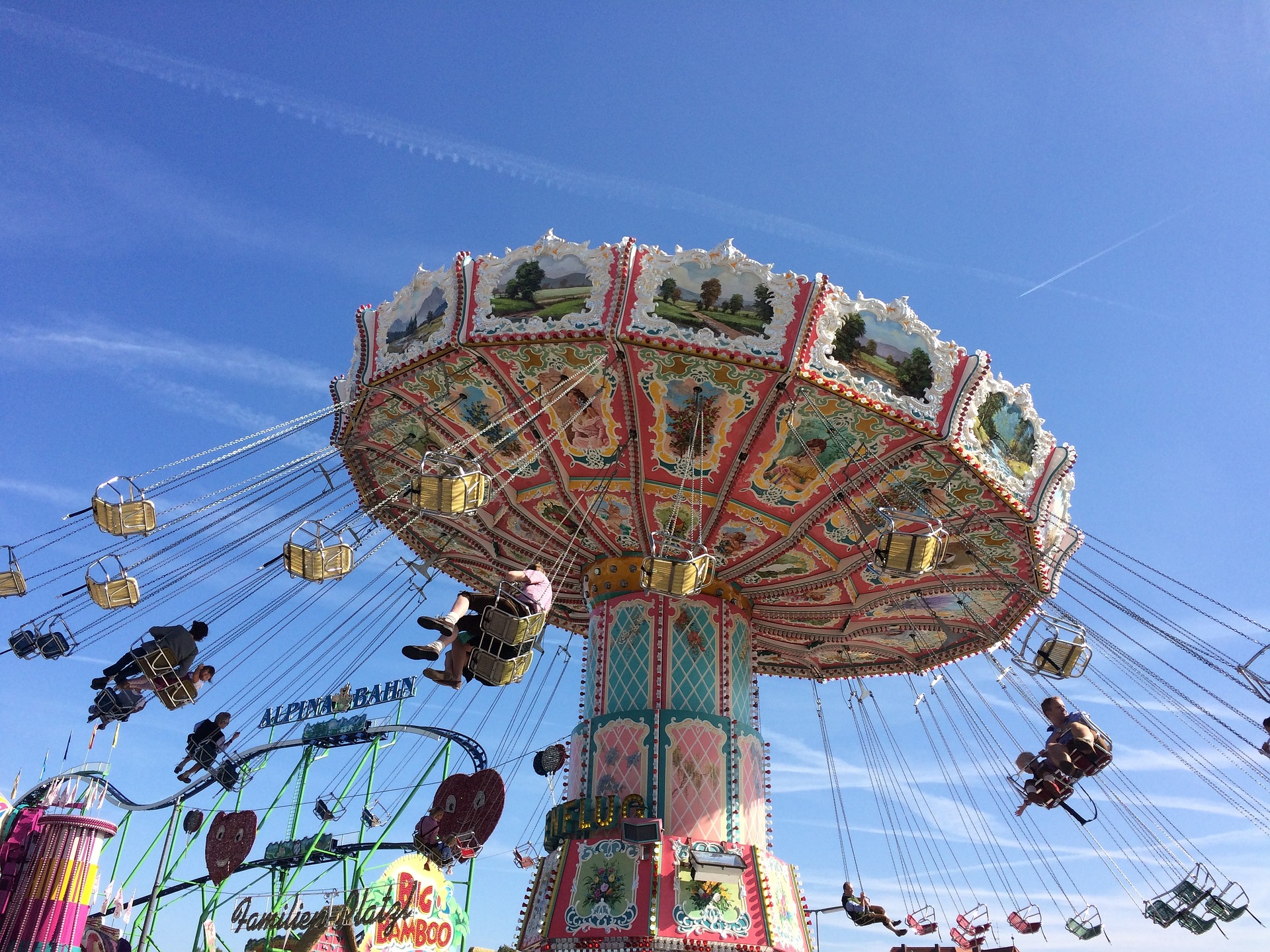 Hints and tips
Oktoberfest attracts millions of visitors from all across Germany, Europe and the world so to make sure you make the most of your time we have gathered together some hints and tips.
Research the tents. You don't want to end up in a tent that roasts whole oxen if you're vegetarian or vegan.
Wear comfortable shoes. Nothing is worse than not being able to enjoy your time because you have sore feet so make sure you are prepared. Also bags over 3 litres aren't allowed into the festival so pack accordingly.
Plan when to visit. Mid week is quieter than the weekends and each weekend has something different that makes them awesome. The first weekend has the opening parade and the Mayor taps the first barrel and the last weekend reaches fever pitch with everyone celebrating hard.
Bring cash. Electronic payments aren't accepted at all tents so cash is king. It also makes tipping servers a lot easier.
Dress the part. Make the most of this trip of a lifetime and get into the spirit of the festival in a dirndl or lederhosen.
Learn a little German. As with any overseas travel, a little goes a long way, and making yourself understood at Oktoberfest will ensure you don't miss a thing.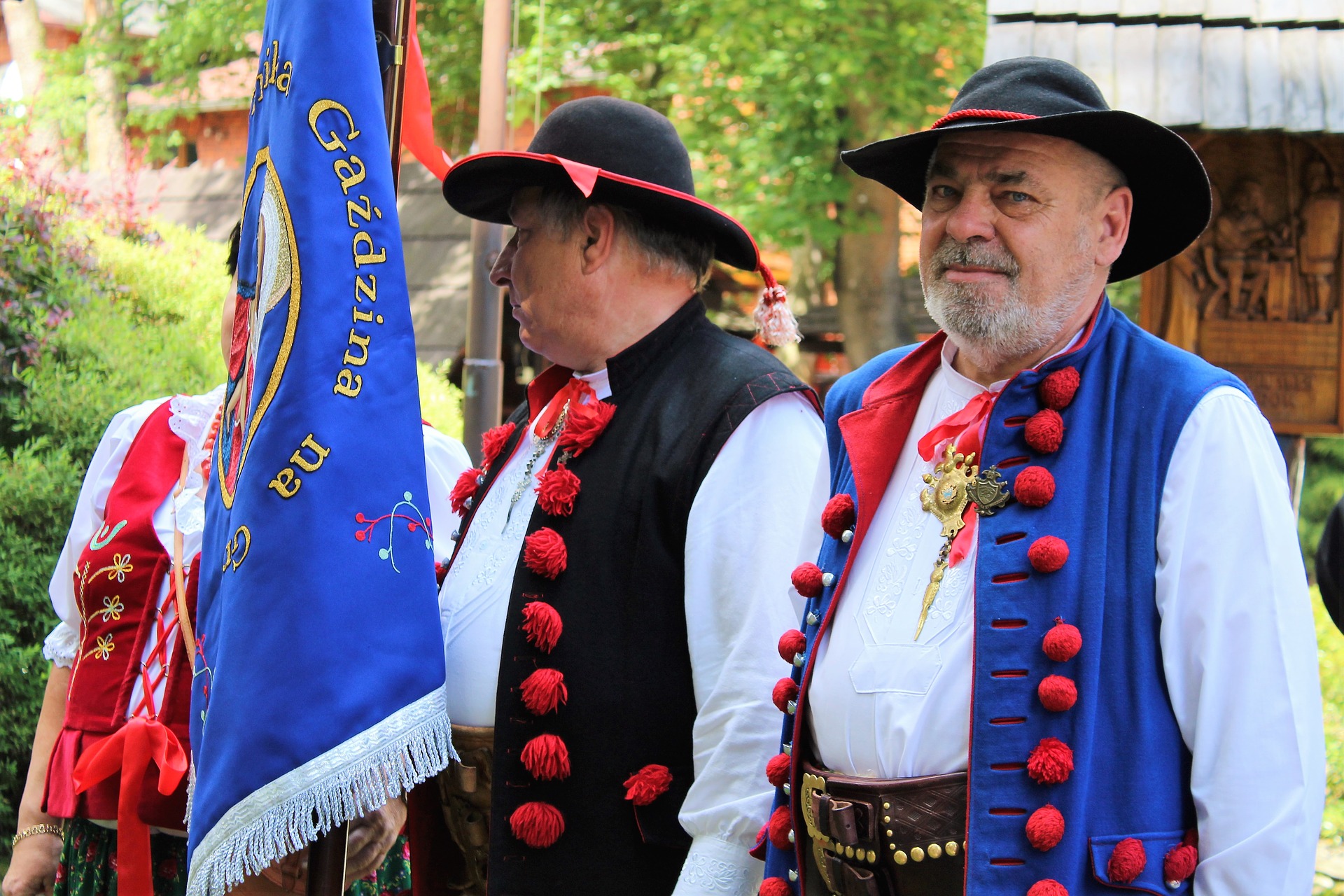 Need more travel tips or planning to travel soon?
Geelong Travel is an award-winning travel agent with access to the hottest packages and best locations.
We're happy to give you travel advice and help plan your next adventure – big or small! 
Make sure to check out our Advertised Deals page for the latest promotions or drop in and see us at Geelong Travel, Cnr High and Regency St, Belmont, VIC 3216, or call 03 5244 3666