Planning your next getaway to Europe but stuck for ideas of where exactly you want to go?  Paris, Rome, Madrid, Berlin and Prague are all fantastic places to visit but if you're wanting to go somewhere different that is a little off the beaten path we've got some ideas for you.  These hidden treasures will have you wondering why you didn't think of them first.
Berat, Albania
Described as the most beautiful city in Albania, Berat is known for its collection of white Ottoman houses located on the side of the hill.  This 'town of a thousand windows' was added to the UNESCO list of World Heritage Sites and has recently seen a tourism boom bringing more people to visit than previously.  The stunning Byzantine and Ottoman architecture of Berat make it a fantastic destination to spend a day or two at least.

Kotor, Montenegro
Although it is one of the smaller cities in Montenegro, Kotor is surpassingly beautiful and was named Lonely Planet's number one city to visit in the world in 2016.  The old town of Kotor was built between the 12th and 14th centuries and has been extremely well preserved while the views across the Bay of Kotor make any visit worthwhile.  The collection of museums, cathedrals, churches and other historic buildings will make you wish you'd visited sooner.

Bratislava, Slovakia
Slovakia's capital of Bratislava rests on the banks of the Danube River and is on the border of three countries – Slovakia, Austria and Hungary.  Overlooked by the Bratislava Castle, it is a pedestrian only city and is populated by approximately 430,000 people. This pretty little city is dominated by parks and greenspaces due to its proximity to sections of the Carpathian Mountains and also Danube floodplains.  It is a charming mix of medieval and modern architecture.

Vilnius, Lithuania
The capital of Lithuania, Vilnius, is known for its baroque architecture and more recently, provocative tourist ad that described it as 'the G Spot of Europe: Nobody knows where it is but when you find it, it's amazing'. It is home to one of the largest surviving medieval headquarters in the world and has a thriving brewery scene with new breweries popping up regularly.  Vilnius also pays homage to its sad past with museums paying tribute to victims of the Holocaust and to Lithuania's Soviet era.

Bucharest, Romania
One of the largest cities in Europe, Bucharest is often a launching pad to other places however it is an example of contrasting times as well as architecture.  Communism left its stamp on the city with large crass buildings like the Palace of Parliament however there are also a myriad of museums and other buildings that are more aesthetically pleasing, especially in the Old Centre where buildings date back to the 17th century.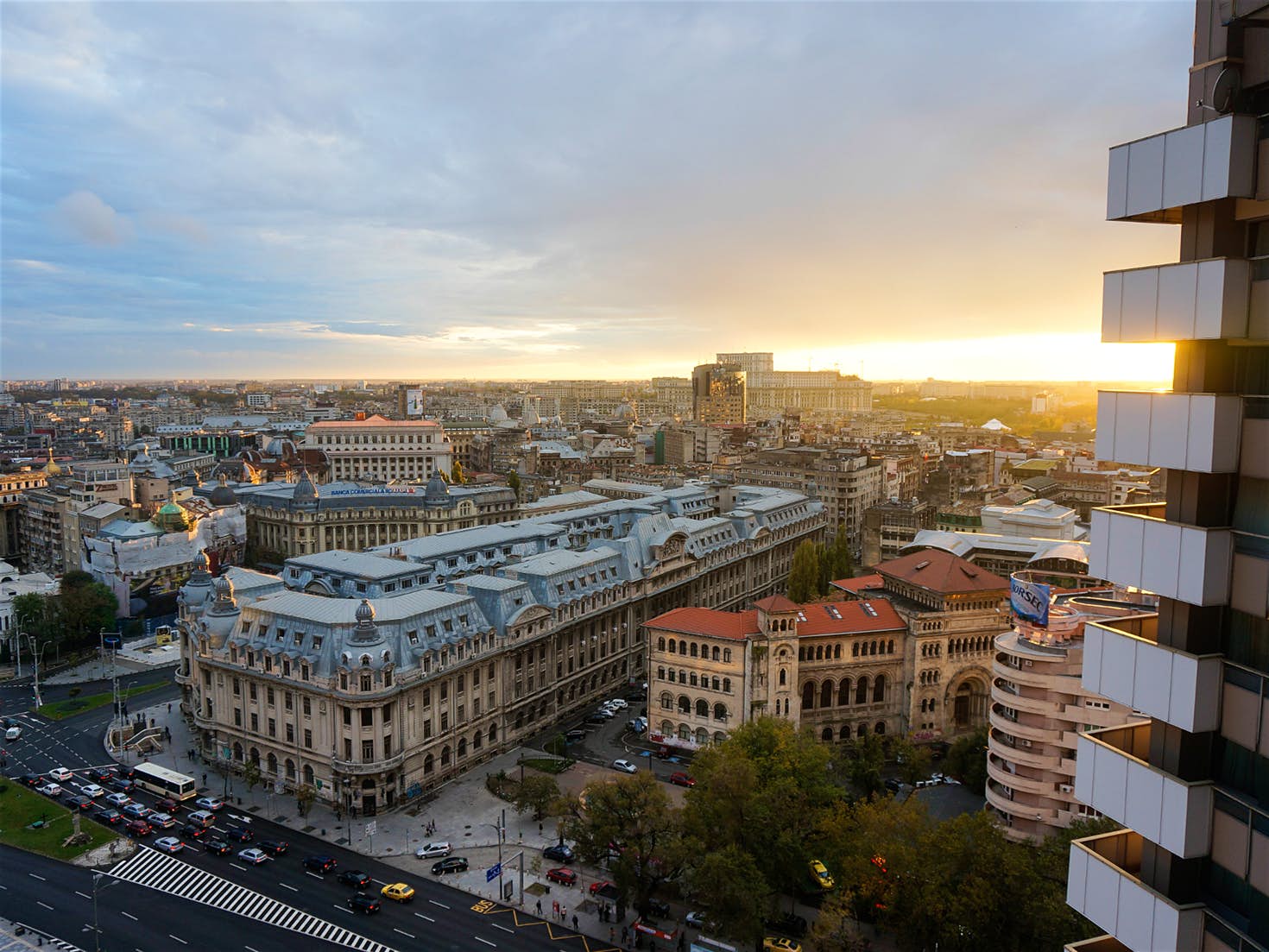 Need more travel tips or planning to travel soon?
Geelong Travel is an award-winning travel agent with access to the hottest packages and best locations.
We're happy to give you travel advice and help plan your next adventure – big or small! 
Make sure to check out our Advertised Deals page for the latest promotions or drop in and see us at Geelong Travel, Cnr High and Regency St, Belmont, VIC 3216, or call 03 5244 3666